Gott folk!
Vi börjar närma oss slutet på vår syndavandring, och idag tar vi oss an avund.
På Wikipedia kan vi lära oss följande
Envy (Latin, invidia), like greed and lust, is characterized by an insatiable desire. Envy is similar to jealousy in that they both feel discontent towards someone's traits, status, abilities, or rewards. The difference is the envious also desire the entity and covet it.
Envy can be directly related to the Ten Commandments, specifically, "Neither shall you desire... anything that belongs to your neighbour." Dante defined this as "a desire to deprive other men of theirs". In Dante's Purgatory, the punishment for the envious is to have their eyes sewn shut with wire because they have gained sinful pleasure from seeing others brought low. Aquinas described envy as "sorrow for another's good".[22]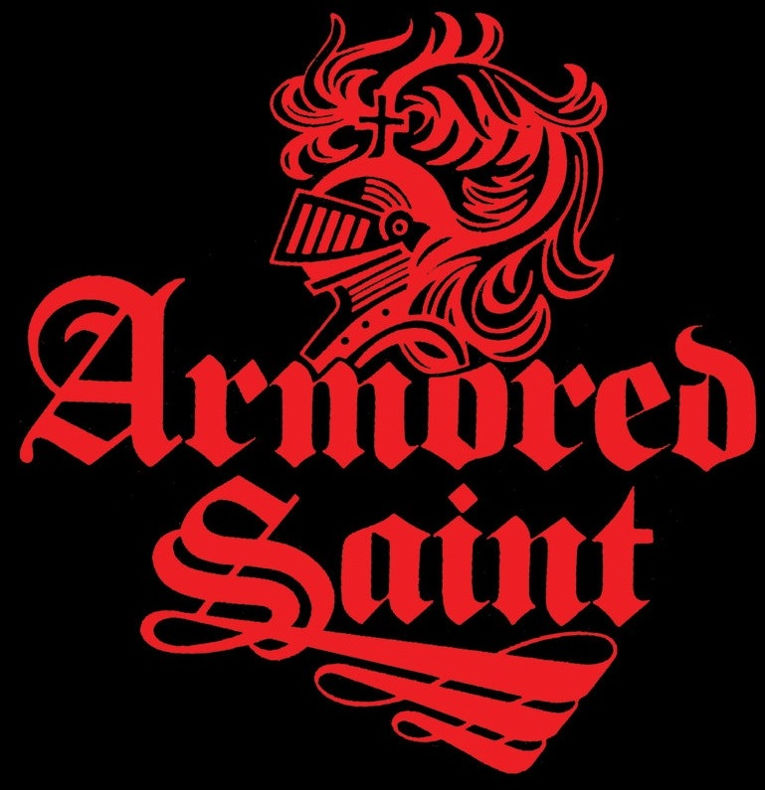 Det är verkligen inte ofta som ARMORED SAINT omnämns här på bloggen - detta är faktiskt andra gången. John Bush - bandets sångare i perioder stiftade jag först bekantskap med när han var med i ANTHRAX (gosse som han lyfte det bandet rent vokalt!) Detta är verkligen inte det tuffaste ni kommer höra i veckans lista, men ge låten
Envy
från bandets debutskiva "March Of The Saint"
en chans - den växer faktiskt till sig ganska så rejält. Och snälla, bortse från det mer än lovligt lökiga omslaget.
BROKEN HOPE från Chicago. Jag har faktiskt sett bandet en gång. De spelade som ett av väldigt många förband till OBITUARY på Gramercy Theater i New York den 10 september 2012. Jag var mest där för att se DECREPIT BIRTH, och BROKEN HOPE gav inga större intryck, men övrig publik samt alla de andra banden var sjukt till sig i trasorna. Bandets blodindränkta death metal appellerar till många, och sedan bandet återaktiverades just 2012 har de turnerat skoningslöst. Varför finns de då med på listan om de inte är helgjutna? De har en låt på "Repulsive Conception" som heter
Penis Envy
. Nog sagt.
Metalcore av den ilskna sorten från Hull, Massachusetts och ON BROKEN WINGS. Känner ni till bandet sedan innan? Jag gjorde inte det, men så har också syndatemat bjudit på en hel räcka band som jag inte kände till sedan innan, haha!
Det är argt utav bara helvete i låten
A Lazarus Envy
från bandets debutskiva "Some Of Us May Never See The World". Ett råd: avbryt lyssningen vid 2:48. Där tar bandet ett beslut om att ha ett långt stycke tystnad innan de rundar av låten på ett icke övertygande sätt. Jävla fånigt grepp för övrigt.
Enmansprojekt! THRONE OF DECAY har släppt en enda skiva, "The Blessing Of Disease" som kom 2011. Travis Letcavis sköter alla instrument och sång. Det är inte helt tokigt detta - det får jag erkänna - trots att den melodiska death/black metalblandning "bandet" bjuder på inte är speciellt originell. Men utförandet är det verkligen inget fel på. Jag tror att jag lyssnat mest på låten
Of Woe And Envy
av låtarna i listan. Det säger en del i alla fall.
Jag lyssnade inte alls på WOODS OF YPRES när bandet var aktivt, men vet att det var ett band som många hade ett väldigt hängivet förhållande till. Bandets fullängdsdebut "Pursuit Of The Sun & Allure Of The Earth" kom 2004 och bjuder på fint svärtad musik med en hel del rensång.
Summer's Envy
är en väldigt vacker låt som drar åt rätt många håll. Jag har återkommit med stigande frekvens till låten som fascinerar mig en hel del.
/Martin