Gott folk!
Vi skriver augusti 2015, och jag tänkte att vi skulle grotta ner oss i lite gammalt material. Gammalt på sådant sätt att vi blickar tillbaka på 2014 som ju var ett extremt starkt skivår. Såklart missar man det mesta - det ligger i sakens rent praktiska natur: kollar du in 500 skivor så missar du flera tusen andra. Likt ett obönhörligt ymnighetshorn från helvetet fortsätter, år efter år, band och skivbolag att spy ur sig skivor. Här har ni 5 skivor jag missade förra året.
Vi kör!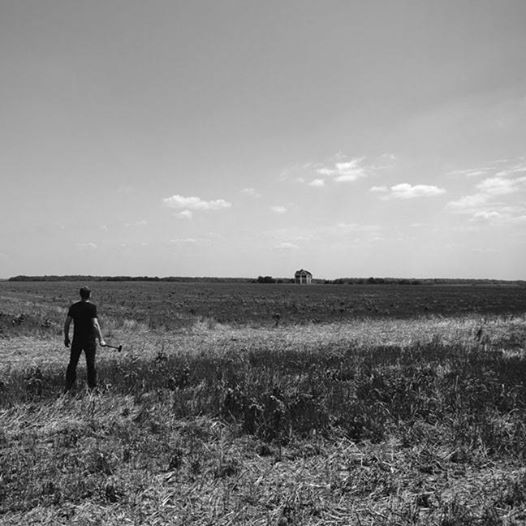 "Night Of The Hammer" av DAWNBRINGER. Jag är oerhört såld på omslaget till denna skivan, därför får ni den i formatet större. Det andas mord och ödslighet på ett väldigt estetiskt tilltalande sätt på detta omslag. Bandet, med hemvist i Chicago sedan år 2000, sysslar med heavy metal med black metalinslag. I vilket fall lirar herrarna Chris Black (bas, trummor, keyboards och huvudsång), Scott Haskitt (akustisk gitarr), Matt Johnsen (sologitarr) och Scott Hoffman (kompgitarr) med ett satans sväng och osveklig övertygelse som får mig att vilja önska att jag hade koll på denna skiva förra året. Ni kan vara övertygade om att jag kommer ha bandet under radarn framöver i alla fall!
Den bästa skandinaviska dödsmetallplattan som inte kommer från närområdet står holländska ENTRAPMENT för på sin "Lamentations Of The Flesh". De här gossarna älskar sin death metal. Kolla bara in loggan. Visst påminner den om DISMEMBERs? Precis. Bandet drog igång sin verksamhet 2010 och ligger på ansedda (rättvist om ni frågar mig) Pulverised Records som bara det är en garant för kvalitet. ENTRAPMENT visar från taktslag ett att de är värda uppmärksamhet genom att hamra ner en tvåtaktstornado i titellåten som får mig att spontant stampa takten med frenesi.
Väldigt sparsmakat omslag till DEATH PENALTYs självbetitlade album. Gaz Jennings kanske några av er känner till? Gitarrist/basist/keyboardist i CATHEDRAL under många herrans år. När det bandet 2013 lades ner bildades DEATH PENALTY. Detta är tung och svängig musik. Lägg till en mer än lovligt kompetent sångerska i Michelle Nocon och bandets smörfeta riff slinker ner lättare än en veteöl en varm sommardag. Jag har valt låten med det i särklass tuffaste namnet på skivan
Howling At The Throne Of Decadence
att representera skivan, men kunde i princip ha valt vilken låt som helst. DEATH PENALTY är ett band som lirar med stor pondus och tydlig känsla. Jag har njutit av skivan på repeat hela föregående veckan, och har svårt att få nog av bandets tonkonst för tillfället.
Hannes Grossmanns soloalbum "The Radial Covenant" med en hel massa förträffliga gästartister gör att jag sörjer lite extra över att jag missade denna förra året, men å andra sidan har jag sett till att götta ner mig rejält nu. Hannes Grossmann är ansvarig för gediget trumspel på ALKALOIDs "The Malkuth Grimoire" som jag har skrivit om tidigare. En oerhört förträfflig skiva som mycket väl kan slinka in på årsbästalistan för min del. På låten
The Radial Covenant I. II
gästar Per Nilsson från SCAR SYMMETRY på gitarr. Detta är progressiv teknisk dödsmetall av typ och snitt som jag gillar. Produktionen är dock betydligt mer köttig än brukligt vilket jag uppskattar, och musikerna uppvisar visserligen avsevärd skicklighet, men utan att sabba låtarna. De står precis som hos ALKALOID i centrum, och är en faktor att ta i beräknande om ni nu inte brukar uppskatta sådan här musik i vanliga fall.
Äntligen finns BENEATHs andra platta "The Barren Throne" på Spotify! Islänningarnas brutala death metal som de debuterade med 2012 på skivan "Enslaved By Fear"köpte jag rakt av när den skivan släpptes. Denna är precis lika bra. Här hittar ni hastighet, blastbeats, tyngd och ett satans sväng. Helt ljuvligt om ni frågar mig, och något som gör att bandet sticker ut från gängse band i denna subgenre. Jag applåderar hela dagen för den brutala effektiviteten som bandet uppvisar i
Putrid Seed Of Affection
, en helt fantastisk låt som dessutom har ett koncist slut. Och det är alltid bra. Fy fan för fade-outer - det säger jag helt ärligt.
/Martin